TUnIS Navigation MTGyroEMS
For long-distance and curved drives in small, non-accessible diameters – with high demands on the positional accuracy of the entire pipeline.
This navigation system was developed for projects in which the machine and pipeline cannot be entered and no line of sight to the TBM exists – a conventional control survey using known reference points in the shaft area is therefore not possible.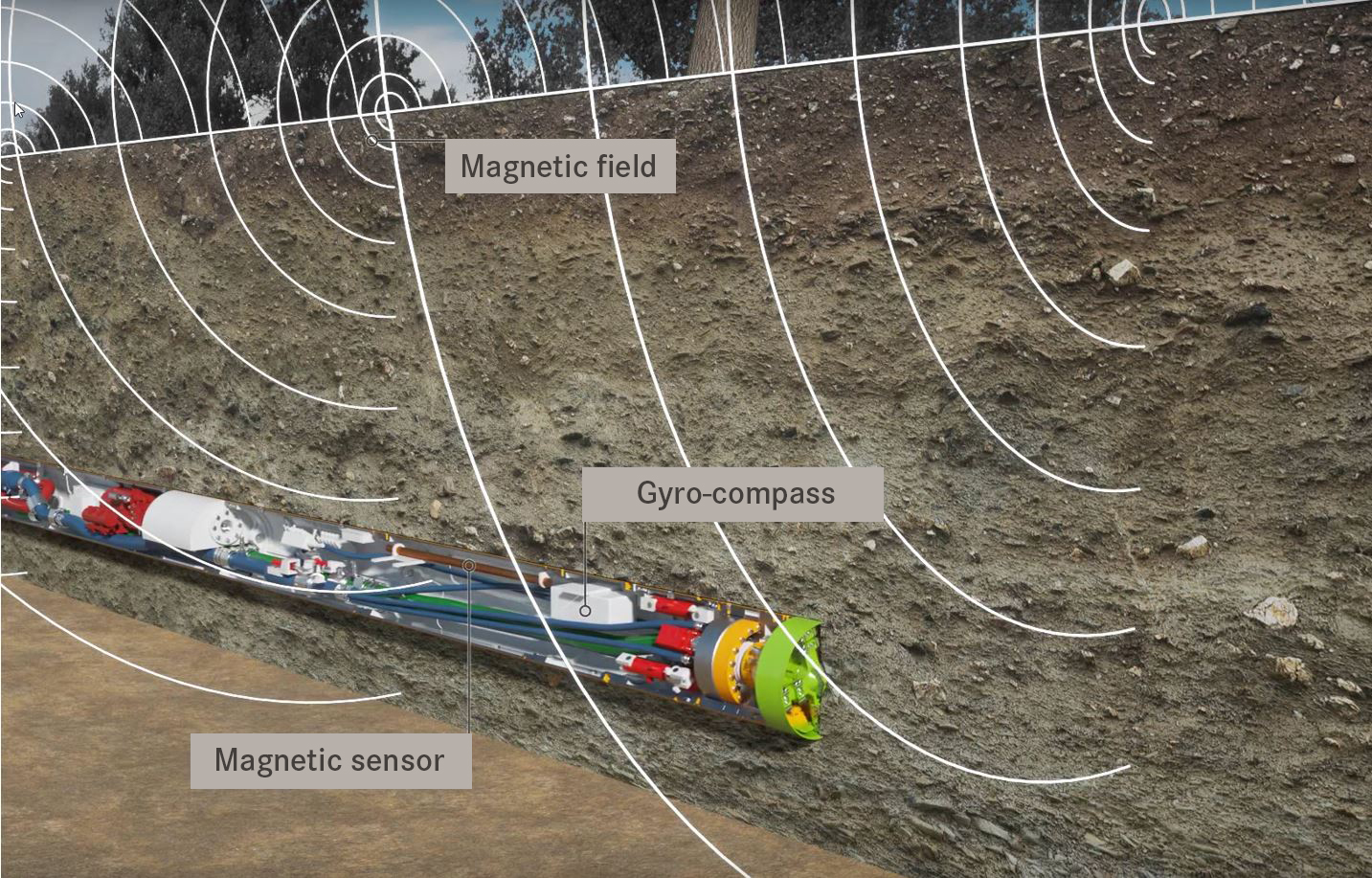 The system is designed as a hybrid system – consisting of a primary system based on a fibre optic gyro-compass and a secondary system based on an electromagnetic probe.
The primary system provides continuous high-frequency relative position data as a basis for precise steering of the TBM, while the secondary system refers itself to a reference coil at the surface in order to improve the relative position of the primary system from time to time.
TUnIS Navigation MTGyroEMS thus enables continuous, precise calculation and display of the TBM position.