Master Quality
When things need to be not just exact but ultra-precise, that's when the experts from VMT Industrial Measurement come into their own, with expertise and cutting-edge equipment.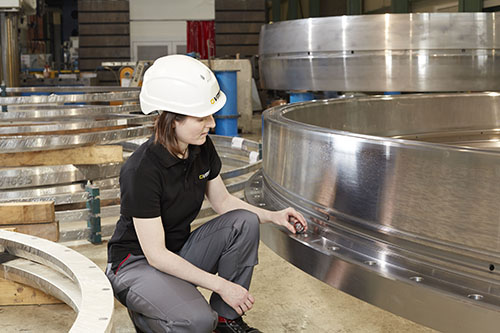 Concepts for manufacturing processes that have to meet the highest standards of precision are developed in this division of VMT GmbH. The high-tech equipment for laser-based 3D measurements plus the expertise of the VMT specialists are a guarantee of consistently high quality and efficiency in the production of both individual parts and complete assembly lines.
As a service-provider specialising in mobile measurement, VMT Industrial Measurement offers an extensive complete package comprising consulting, servicing, training and equipment which we put together for each of our customers, tailored precisely to suit their individual needs.
Our extensive performance portfolio is based on hundreds of successfully completed industrial measurement projects throughout the world and in every branch of industry, which has enabled us for many years to guarantee reliability and quality in the assembly and adjustment of components, machines and systems, for tools, operating equipment and finished products.
Products