Microtunnelling
TUnIS Navigation MT is the only microtunnelling navigation platform in the world that combines all common and proven navigation technologies.
The TUnIS systems for microtunnelling machine navigation are based on different technologies – laser, laser total station, gyro or a combination of gyro and electromagnetic sensors – but have all been developed on the TUnIS Navigation MT software platform. Switching from the basic system to one of the specialised applications is simple and straightforward: the machine operator can work with the same, familiar software interface throughout. And the hardware concept is the same, too – so the effort and costs for the conversion are low.
All TUnIS navigation systems enable precise steering and maximum breakthrough accuracy by continuously determining the position of the machine – even with complex alignments and difficult ground conditions; for long-distance and curved drives with high performance rates between control measurements.
With the TUnIS product line, VMT offers the optimal navigation solution for every project.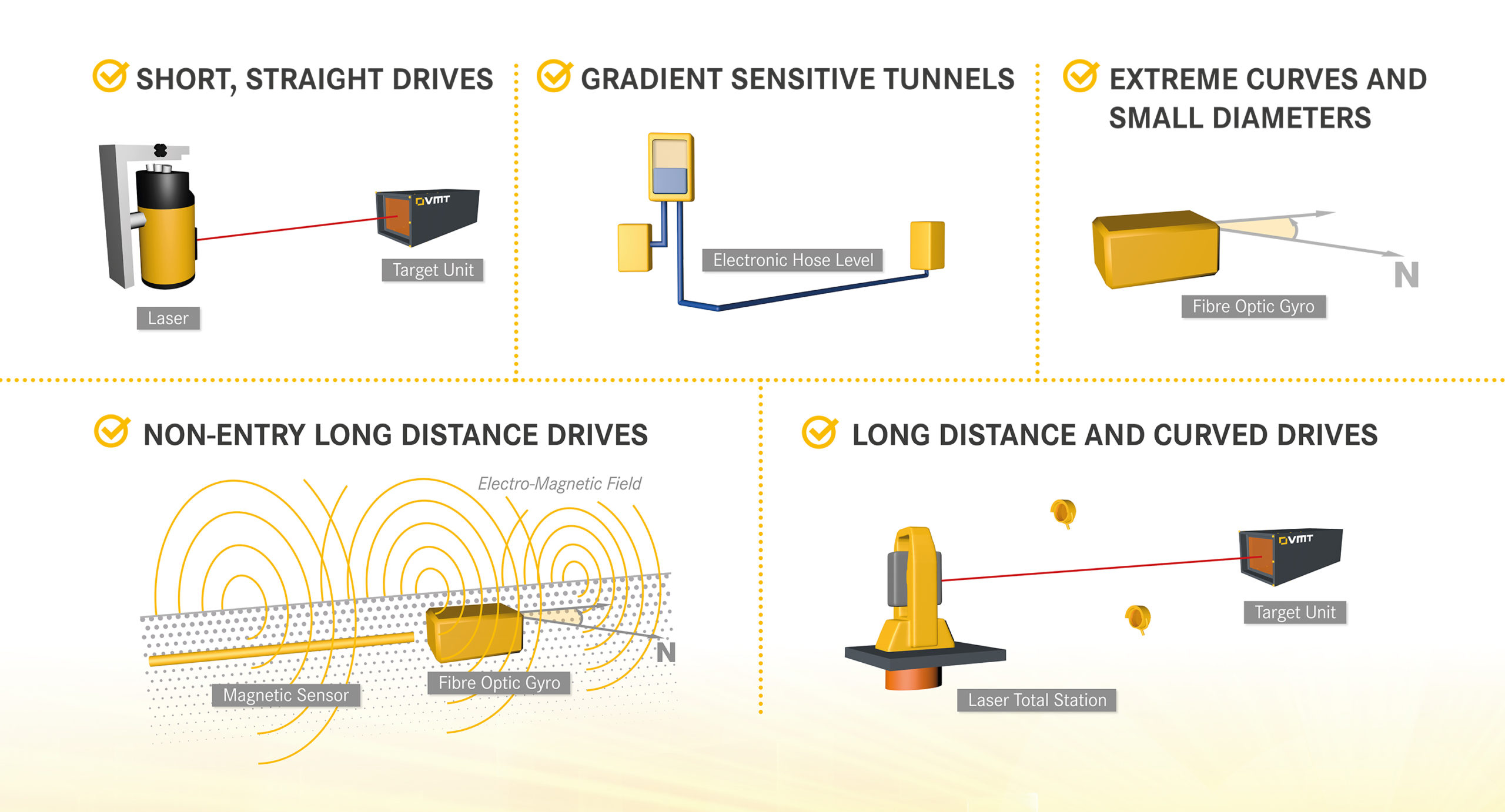 Products
For classic microtunnelling and pipe jacking navigation:
Information about our previous UNS and SLS Microtunnelling products can be found here.
For the Navigation of Pipeline Installations: