Mai 2021
Thames Tideway – Navigating the challenges
We're delighted to have had our involvement in the Thames Tideway project documented in the recent issue of Tunnelling Journal.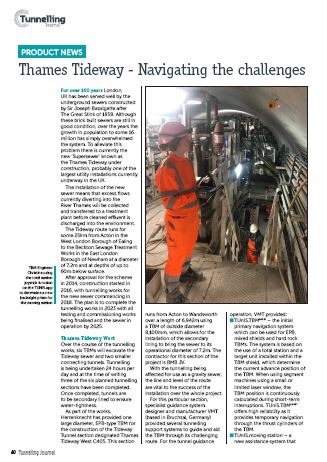 This super sewer – probably one of the largest utility installations currently underway in the UK – runs for some 25km at a diameter of 7.2m and at depths of up to 60m below surface.
With the tunnelling being affected for use as a gravity sewer, the line and level of the route are vital to the success of the installation over the whole project. We're honoured that our systems were chosen to guide and aid the TBM through its challenging route. The following VMT products were utilised:
Read the full article here.