Data management systems
Our systems for data management, VDMS and Herrenknecht.Connected, offer location-independent, web-based, digital analysis tools for jobsite and project management, together with worldwide insight into the cockpit monitors of the machine operators. This includes a wide range of automated analysis functions as well as clear visualisations and reporting of data relevant to tunnelling operations.

Both systems process the data from various sources in a correlated manner, analysing and displaying them in a user-friendly way and making them available to jobsite and project managers worldwide in various output formats. In this way, they provide comprehensive information and transparency – supporting the efficient control of both the TBM and of many other operating processes within the scope of tunnel projects.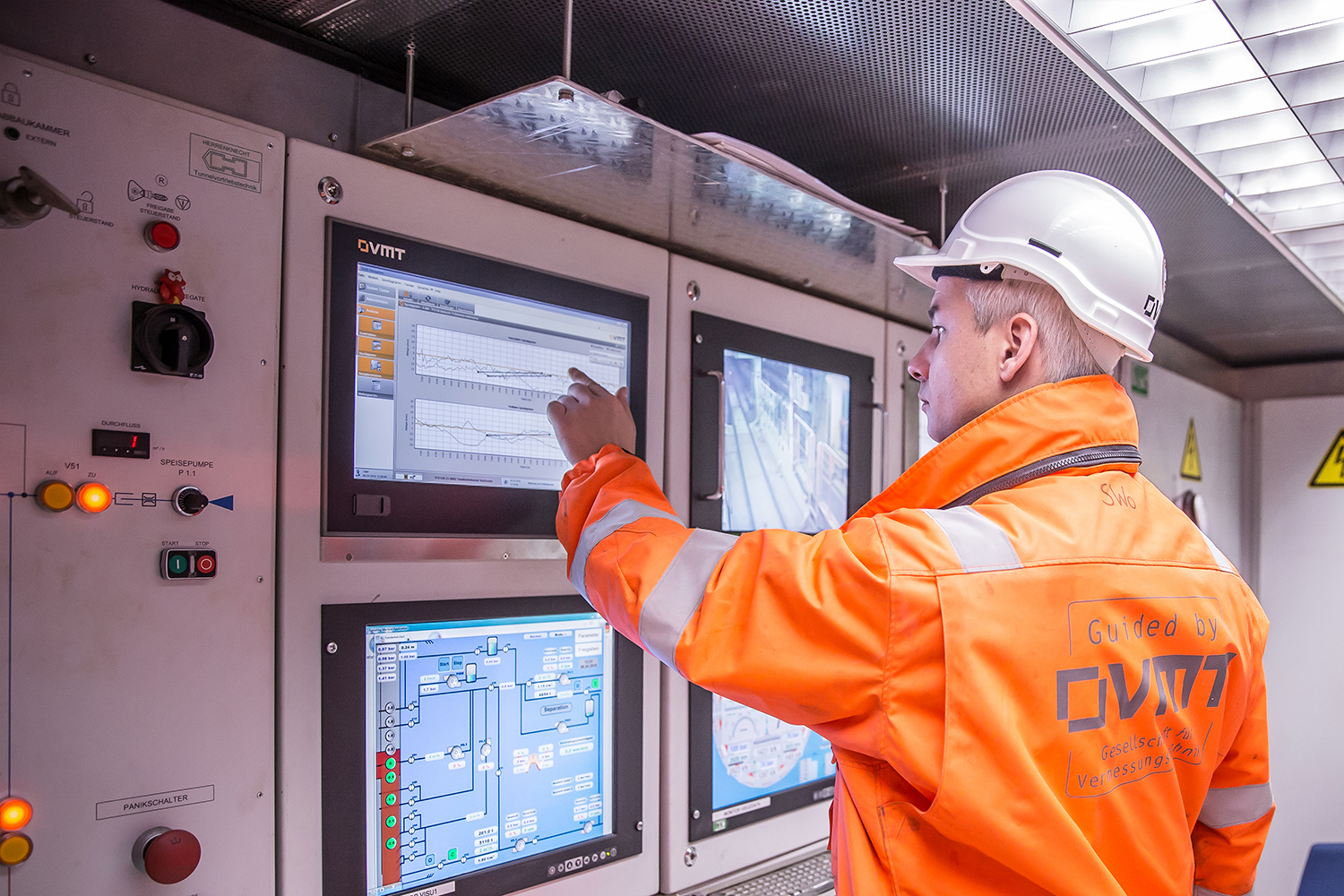 There is no need for user installation, as the systems are web-based and operated via browsers. Herrenknecht.Connected is exclusively cloud-based – VDMS can store the process data on either a local or web server. Data access is controlled via corresponding access authorisations in both systems.