MODUS, our modular system for automated deformation monitoring, is being used to permanently monitor the tracks of the Liège-Namur railway line in Belgium.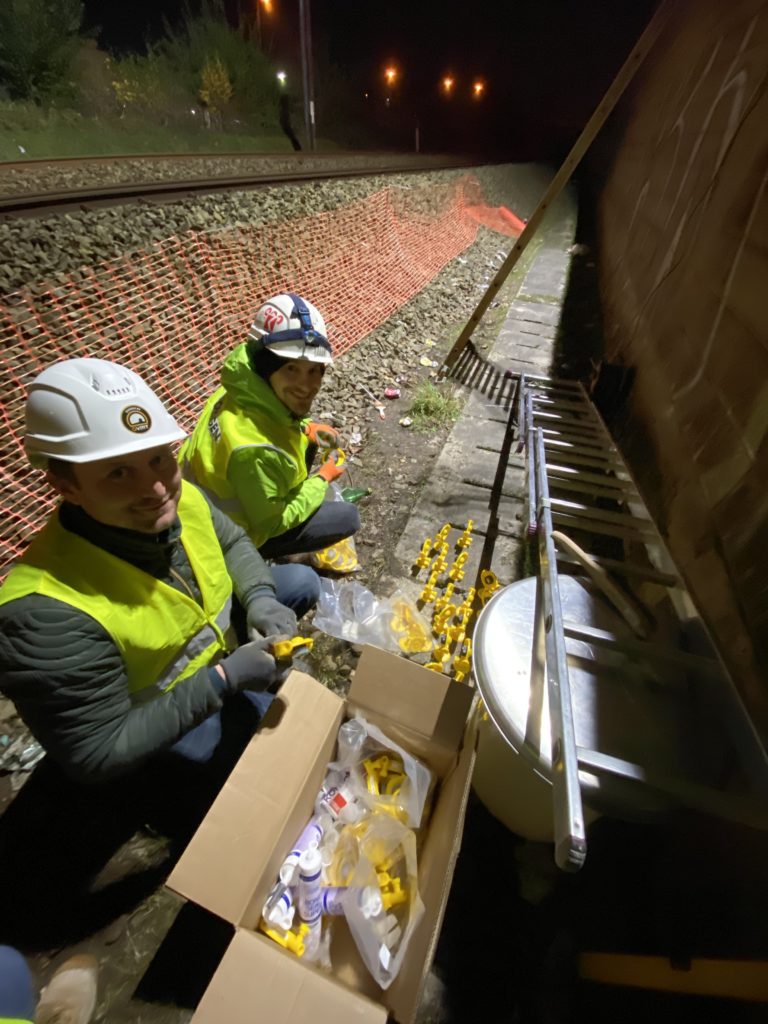 Here you can see our project engineers Viktor Marzinkowski and Vadym Tiroshko setting up MODUS connect and prisms on both sides of the sleepers.
Great to be part of the Seraing Sowaer microtunnelling project with our partners NMBS-SNCB and K-Boringen nv!
Find out more about MODUS here.