August 2022
VMT & KERN Partnership Announcement
Secondary Lining Positioning & Setting System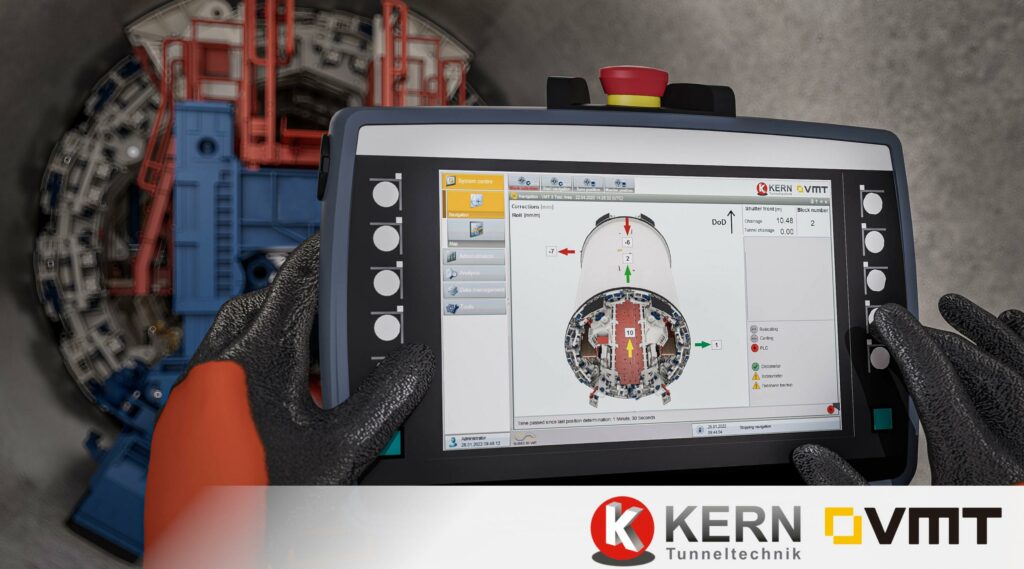 Leading engineering group Kern Tunneltechnik and global tunnel guidance specialist VMT have formed a strategic partnership for the development of the Shutter Secondary Lining positioning & setting system.
The semi-automated solution combines Kern's state-of-the-art formwork solutions for tunnels with VMT's leading technical expertise in guidance systems, optimising the final setting and positioning of the shutter with significant accuracy and time saving. The system is designed to enhance safety, reduce both workforce-related costs and project timelines, and to visualise and document underground activities.
The new system sees KERN and VMT leading the way in the digitalisation of the secondary lining industry.