Januar 2023
Roll up, roll up, segment check required
IN THE PAST: Quality checks of Master Rings took place on a horizontal surface, with test rings loaded on top of the Master Ring if required.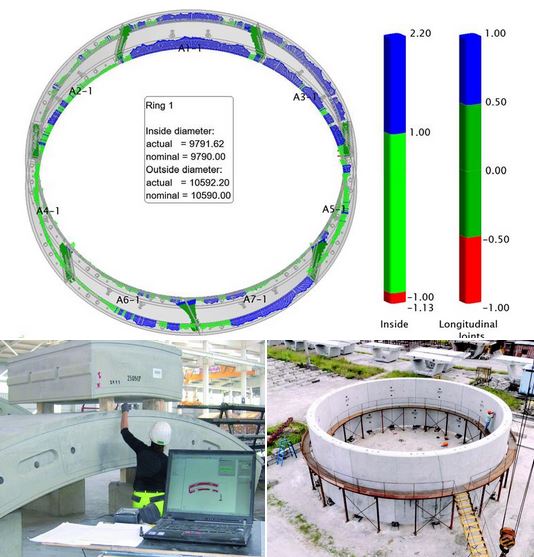 NOW: Our Virtual Master Ring construction software does the heavy lifting for you. Virtual master rings and trial rings are created & analysed for accuracy/production quality before being transferred underground. This means massive savings in cost, time, and people power.
 
How does it work?
Our portable laser trackers measure moulds and segments on-site
Collected data is analysed by the software and digitised to create virtual 'copies' of each segment
Virtual Master Rings and any other trial rings are analysed for accuracy and production quality, BEFORE segments are transferred underground and installed
Accuracy of the virtual segment assembly has been shown to be significantly higher than that achieved with previous physical construction method.
 
The new Gotthard road tunnel in Switzerland is considering only using these virtual master rings – a significant step into the future of the segmental lining industry. More information about the Virtual Master Ring process here.