Sydney Metro is Australia's biggest public transport project: by 2030, the sprawling harbour city will have a network of four metro lines, 46 stations and 113 km of new metro rail.

Having the correct support systems in place for tunnelling machines, information handling and segment liner systems is crucial for such a massive undertaking. TUnIS.mono cam, our assistance system for double shield TBMs, has been involved in Sydney Metro City and Southwest and will also be used for the upcoming projects Sydney Metro West & Western Sydney Airport.
Determining the position of the front shield on a double shield machine has traditionally been a pretty complex undertaking, involving lasers, laser targets, inclinometers and cylinder stroke measurement systems, multiple sensors and complicated cabling. In contrast, TUnIS.mono cam works with only one single active component.
How does it work? Using automatic marker recognition and image evaluation, TUnIS.mono cam determines…
The absolute position and situation of the gripper shield
The position and situation of the front shield in relation to the gripper shield
From the combination of both datasets, the absolute data of the front shield is calculated
Read more about TUnIS.mono cam – among others the user report – here: www.vmt-innovations.com
80 years young and still going strong.

A very happy birthday to Dr Martin Herrenknecht, from all of us at VMT!
Our birthday gift is our new "Meating Point MH 80", an outdoor fireplace built by hand at our Bruchsal headquarters – as well as a portion planned in for you whenever we have a barbecue, and a donation made to the children's cancer foundation Kinderkrebswerk. We're wishing Dr Herrenknecht happiness, health, and many get-togethers around the campfire to come.
Die Zeit vergeht wie im Flug, wenn man Spaß hat – unser australisches Team wird in diesem Jahr 15 Jahre alt!
Wir sind der Meinung, dass der Wombat auf unserem Jubiläumslogo VMT Australia perfekt widerspiegelt: nett, ausdauernd und überraschend wild, wenn es sein muss… ach ja, und sie sind verdammt gut im Tunnelbau. Von Beginn an sind sie zu einem festen Bestandteil der australischen Tunnelbauindustrie geworden und haben an wichtigen Infrastrukturprojekten wie Sydney Metro, Melbourne Metro, Brisbane Cross River Rail und vor allem WestConnex-Stufen 1B, 2, 3A und 3B mitgearbeitet. Zurzeit sind sie mit Snowy Hydro und der Stufe 1 des neuen M6-Projekts beschäftigt. Matt, Dan, Gheorghe vielen Dank, dass ihr euch in Down Under für uns durch die Erde grabt…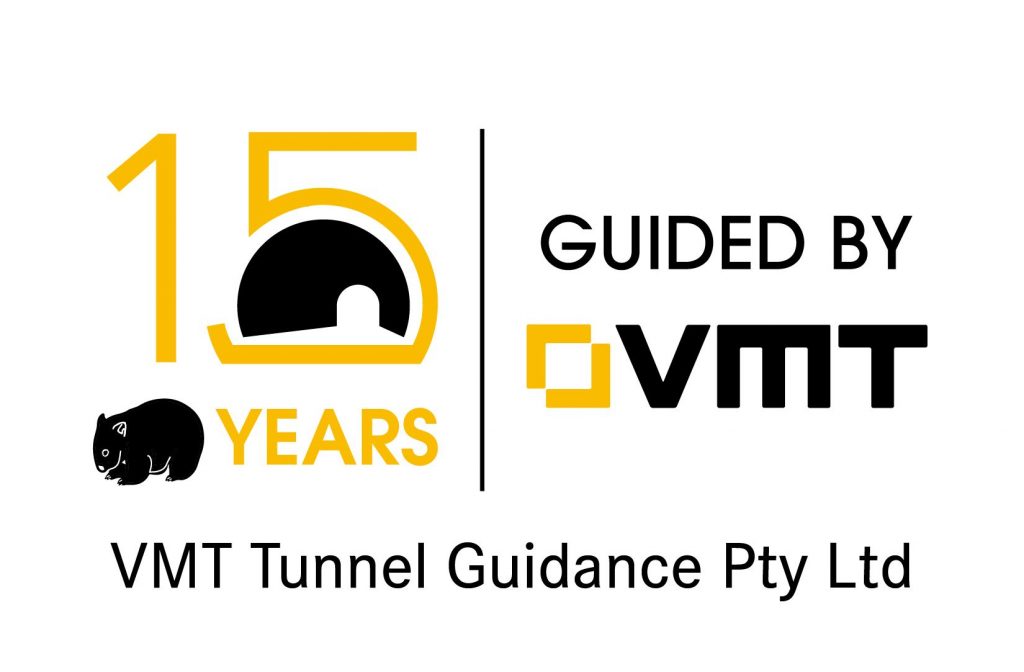 12 years in the making: The New U-Bahn Line in Karlsruhe
As we kick off the year and look forward to the next twelve months, we're celebrating the completion of a project that's been twelve years in the making: the new U-Bahn line in Karlsruhe. Consisting of a light rail tunnel, an above-ground track and an additional tunnel for road traffic, the so called "Kombilösung" (combined solution) is one of the biggest transportation projects in Baden-Württemberg to date.
With Karlsruhe right on our doorstep, it was a fantastic opportunity for our staff who work "behind the scenes" (i.e. not on the jobsite!) to get up close and personal with one of our projects. We're proud to have played a role in this great project – a true example of people moving people. Congratulations to everyone involved!
We're delighted to have had our involvement in the Thames Tideway project documented in the recent issue of Tunnelling Journal.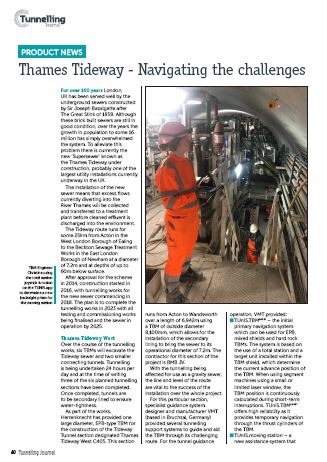 This super sewer – probably one of the largest utility installations currently underway in the UK – runs for some 25km at a diameter of 7.2m and at depths of up to 60m below surface.
With the tunnelling being affected for use as a gravity sewer, the line and level of the route are vital to the success of the installation over the whole project. We're honoured that our systems were chosen to guide and aid the TBM through its challenging route. The following VMT products were utilised:
Read the full article here.