The 'Klang Valley MRT' is a large-scale metro project designed to construct three subway lines with a total length of 150 km in Kuala Lumpur, Malaysia. The first construction phase, the 'Blue Line' from Sungai Buloh to Kajang, is 51 km long.
As part of this construction, two 9.5 km tunnels will run underground through karst limestone and through the Kenny Hill Formation.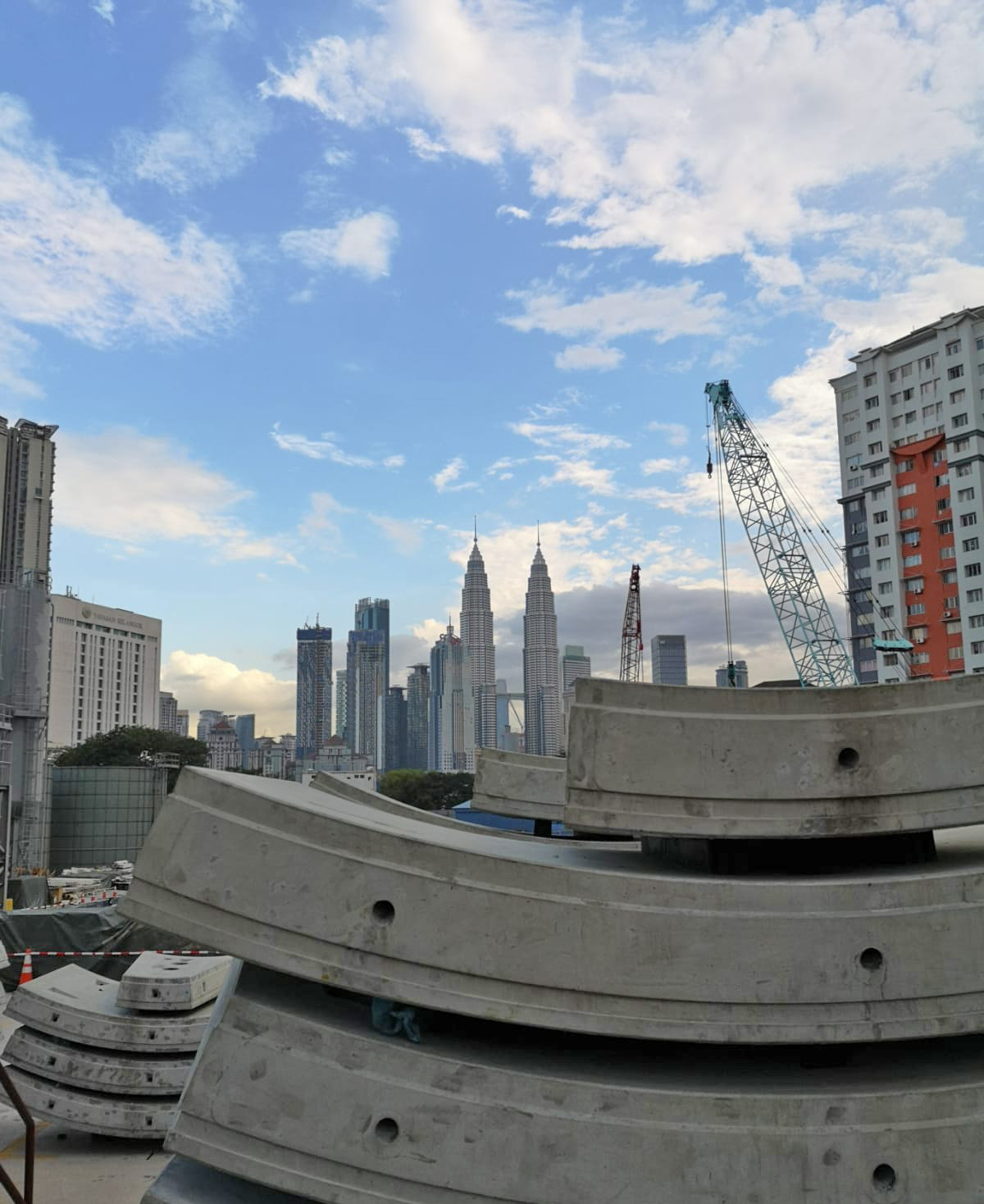 For a total of 11.4 km of tunnel, Herrenknecht has supplied two EPB shields as well as six machines of the newly developed Variable Density TBM type, the latter of which is specially designed to master the demanding karst zones in limestone. The machine design combines the principle of EPB with that of the Mix Shield. A transition from one operating mode to the other can be done quickly and without extensive adjustments.
The project as a whole is unusual in that tunnelling is continuing with 12 TBMs operating at the same time, all of them being equipped with VMT navigation systems. This was challenging for VMT because over short timeframe four TBMs had to be commissioned (two TBMs in January 2019 and two in February 2019). The subcontractor also requested that for the four TBMs colleagues from China were involved. This proved not to be problematic as there was no language barrier with the VMT team on site. Furthermore, VMT has a long established relationship with the customer in this case who knows the navigation system well.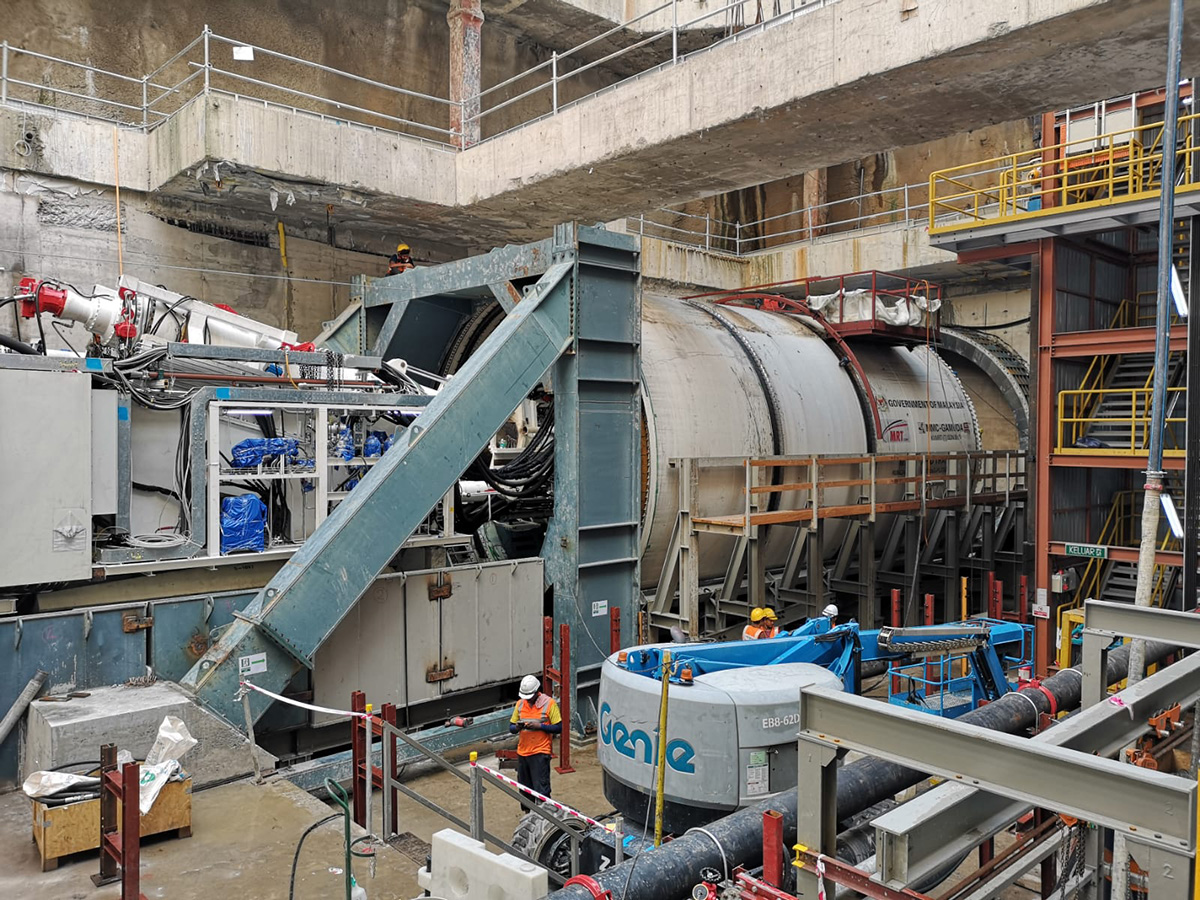 As part of the project, the Klang Valley SSP MRT (Line 2) Metro tunnel has been driven using one of the Herrenknecht EPB machines over a length of 1.5 km. VMT provided and supported a TUnIS Navigation TBMLaser system for this drive. During the course of the drive VMT supported the customer, Guamuda, when they faced problems with navigation and assisted them with its expertise with navigation systems, for the automatic steering of the TBM.
According to project engineer, Toni Vukadinovic: "We can adapt to whatever situation is thrown at us. Our extensive experience with navigation systems for TBMs has placed us in a position that means we can usually problem solve either on site or by liaison with our colleagues back at head office in a suitable timeframe. This is what we do after all."
At a Glance Fact Sheet:
| | | |
| --- | --- | --- |
| | Project Name or Designation/Timescale | Klang Valley SSP MRT (Line 2) Metro |
| | Location | Kuala Lumpur, Malaysia |
| | Project requirement | Metro Tunnel |
| | Technique | LDT/EPB Shield TBM |
| | Diameter/Length/Bend Radius | D=5.8 m, L=1.5 km, R=245 m |
| | VMT System utilised | TUnIS Navigation TBMLaser |
| | Challenges | Commissioning several TBMs in a short time frame as the project has 12 TBM running at once for tunnelling works. |