September 2012
Extension of the Moscow Underground Network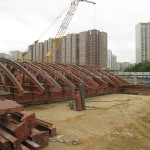 Over the past 76 years, 301 km of underground railway lines were built in Moscow. City councillors have decided to extend the network by an additional70 km and 37 stations by 2016.
Looking forward, there is also planning between 2016 and 2020 with another 150 km scheduled to follow. Construction of the following underground lines are approved:
Butovskaya between Starokachalovskaya and Bitsevsky Park
Spartak and Suvorovskaya Stations
Lyublinsko-Dmitrovskaya between Maryina Roshcha and Seligerskaya
Parts of the lines between Maryina Roshchai, Petrovsko-Razumovskaya, Petrovsko- Razumovskaya, and Seligerskaya
Mitinsko-Stroginskaya between Mitino and Pyatnitskoye Shosse
Kalininsko-Solntsevskaya between Tretyakovskaya and Delovoi Centre, Delovoi Centre and Park Pobedy, Park Pobedy and Ramenki
Parts of the Tagansko-Krasnopresnenskaya line between Vykhino and Zhulebino
Zamoskvoretskaya between Krasnogvardeiskaya and Alma-Atinskaya
Second exit of Baumanskaya Station
In Moscow, numerous architects and construction companies have been contracted to accomplish the design of the underground extension.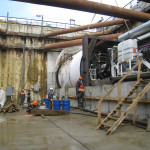 VMT is directly involved in this process. The majority of construction companies use our TUnIS navigation systems during tunnel excavation. In June 2012, the first TBM started from Lermontovskiy Prospect toward Vykhino Station.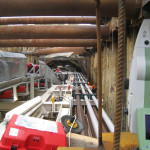 The next advance in which VMT is involved starts in September 2012.