August 2018
VMT supports excavation on the fifth longest tunnel in Germany
The Boßler Tunnel, currently under construction is part of the new NBS Wendlingen-Ulm high-speed railway.
At 8,806 metres (28,891 ft) long, the tunnel is being built as two parallel single-track tunnels which will run between Aichelberg and Mühlhausen im Täle under the Roter Wasen and the Boßler Mountain. It is one of a series of tunnels underneath the Swabian Jura range and when completed, it will be the longest tunnel on the new rail line and the fifth longest tunnel in Germany.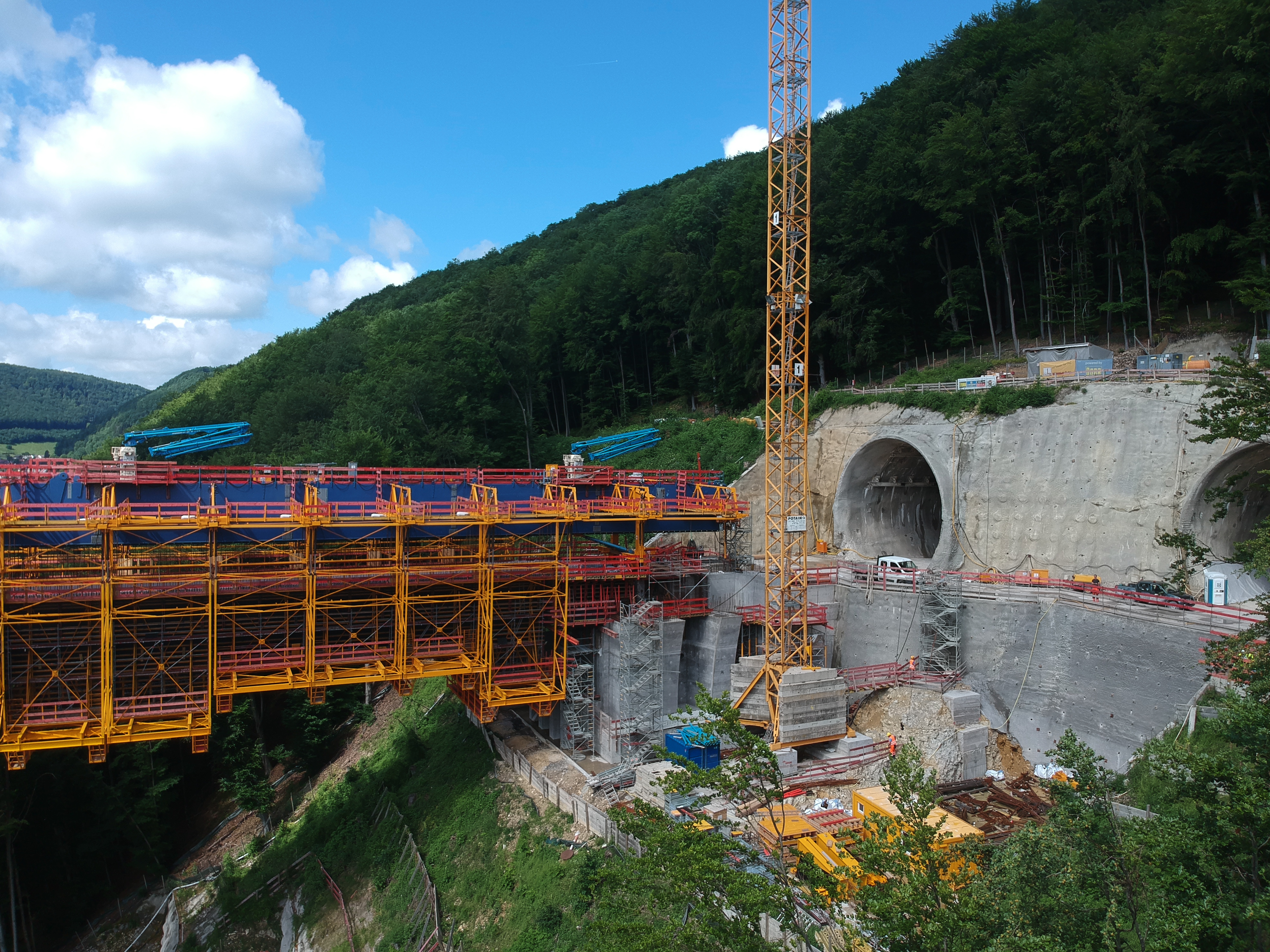 Tunnelling began back in 2015 when the East bound tunnel was commenced. This drive was completed in November 2016. The most section was the Westbound tunnel which started construction in April 2017 with the large diameter TBM holing through in June 2018.
The 11.34 m diameter, Herrenknecht-manufactured TBM successfully recently completed the second of the two bores. The first bore was 8,822 m long and the second was 8,806m long each having a minimum curve radius of 2,306 m. The two tunnels exit the underground section of the railway line directly at the start of the new 'Filstalbrücke', a 485 m long and 85 m high bridge over the Filstal River and highway A8.
VMT's operations across the tunnelling works comprised supplying and supporting various guidance and production support systems and equipment including: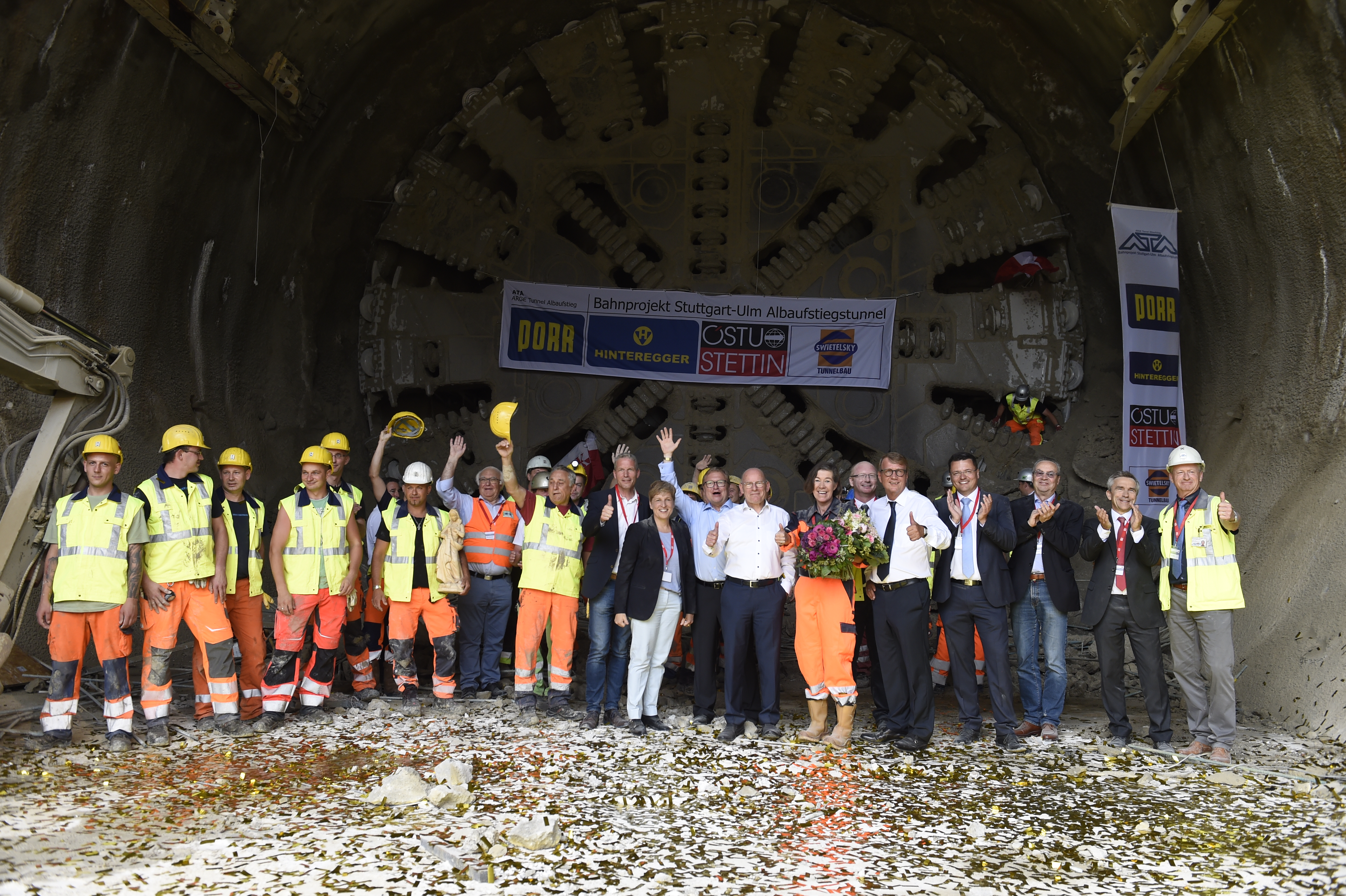 The project also utilised a HADES information and communication system throughout the works.
In this instance the VDMS and SDS systems were interfaced to maximise data availability as this project, apart from one other the Koralmtunnel (KAT 2), has required the most significant adaptation of the SDS system to date in order to meet the project requirements.