Cross River Rail (CRR) is Queensland's largest public transport infrastructure project and includes 10.2km of new rail line from Dutton Park to Bowen Hills, and 5.9kms of twin tunnels under the Brisbane River and the CBD.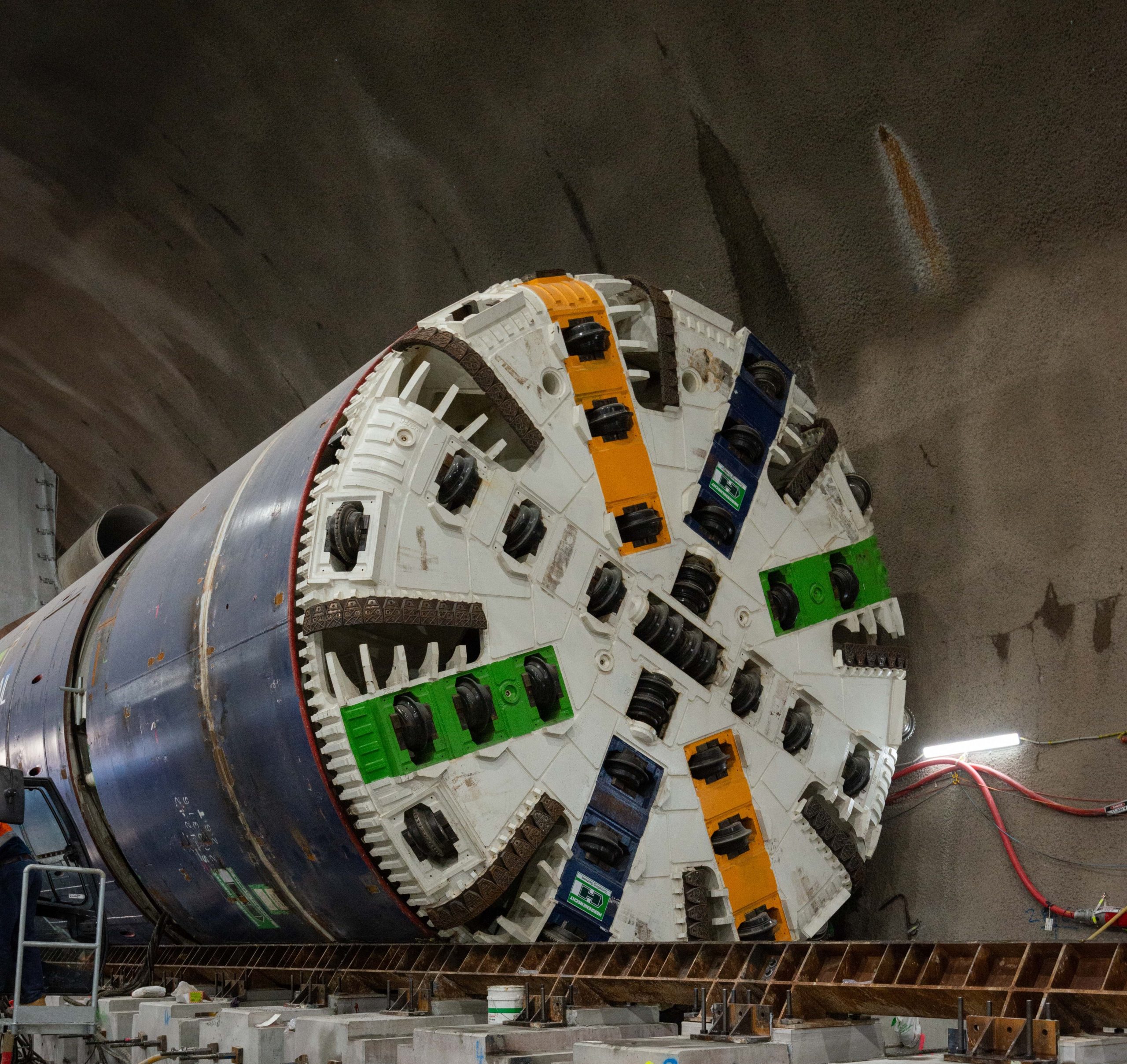 The Queensland Government has invested $5.4 billion in the project which will deliver four new underground stations at Boggo Road, Woolloongabba, Albert Street and Roma Street and two new stations at the RNA Showgrounds and Dutton Park.
The project is also responsible for the delivery of significant accessibility rebuilds to six above-ground stations from Salisbury to Fairfield on Brisbane's Southside, construction of three new stations on the Gold Coast, and the introduction to the wider South East Queensland (SEQ) rail network of the European Train Control System (ETCS).
The twin tunnels commenced at Woolloongabba and headed north breaking through into station caverns at Roma Street and the northern portal. Both tunnels were constructed using Tunnel Boring Machines (TBMs) manufactured by Herrenknecht AG. Both machines were Double Shield TBMs of 7.18m diameter. The tunnel drive lengths were 4,098m and 4,083m respectively with curves of minimum radius 415m. The tunnels commenced in February 2021 and were completed to breakthrough in December 2021.
As well as the TBMs, the project used six electrically powered roadheaders for other excavation works including the finely controlled excavation required for shallow tunnel, cross passage, and station cavern excavations.
SUPPORTING TECHNOLOGY
Whilst the TBMs and roadheaders were doing the heavy work of excavating the ground, they required logistical back-up in the form of navigational tools, segment lining control, lining ring sequencing and data management hardware and software including Segment Documentation systems.
All of these systems were provided throughout the project by specialist navigation and site management systems manufacturer VMT GmbH of Bruchsal, Germany.
For the TBMs, VMT provided two TUnIS Navigation Double Shield systems. To many tunnelling engineers, the navigation system for a Double Shield TBM is seen as one of the most demanding in tunnelling. Based on a total station, a target unit installed within the TBM shield along with other components determine the current advance position. In addition to calculating and displaying the current advance of all parts of the machine, in particular the front and gripper shields, information is available regarding the comparison of roll between the front and gripper shields and the deviations to the designed tunnel axis.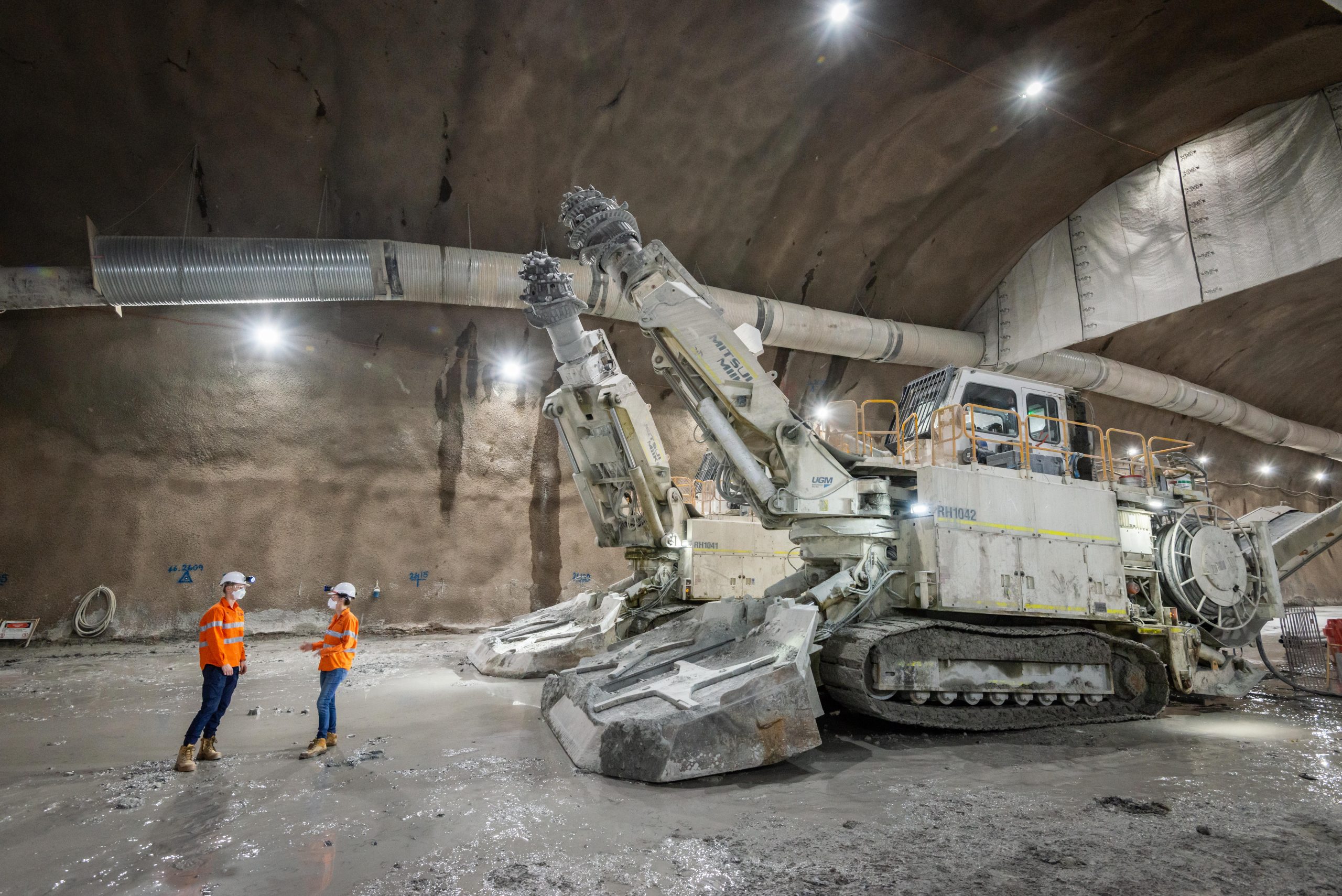 For optimisation of tunnel advance it is also important to utilise the correct support ring sequencing. For this purpose, VMT supplied two of its TUnIS Ring Sequencing systems. This system automatically calculates the optimum ring sequence for tunnel drives that include segmental lining. The optimum ring position is a critical part of tunnel construction. Depending on the selected ring rotation, the following ring will have a specific build direction that relates to the shield movement. This avoids damage to the exterior of the concrete segments. Based on the ring position of a previously installed ring, TUnIS Ring Sequencing allows for predictive ring sequencing, taking into account the current TBM position. This means that by calculating the optimum ring orientation in advance it can be ensured that the ring sits as centrically as possible in the tailskin of the TBM, preventing serious damage to tailskin and liner segments. The system also ensures that the thrust cylinders are evenly extended and that there is no excessive strain on and/or resulting damage to the segments.
By calculating several rings in advance expensive incorrect deliveries can be avoided, especially in case of complex ring designs with different ring types. As ring orientation is already calculated in advance, the ring can be constructed without loss of tunnelling time.
With so much information to handle it was also vital that data was available as required to maintain the safety and accuracy of the tunnels. This was achieved with the use of the VMT-supplied TUnIS Navigation Office system, one for each TBM. TUnIS Navigation Office provides real-time navigation and ring data from one or more TBMs, such that the navigation system may be directly monitored from the site office. This allows the user to immediately analyse and document current and historical data.
For navigation of the roadheader VMT supplied six TUnIS Navigation Roadheader systems. This system was developed specifically for Roadheaders and provides exact measurement accuracy, top performance and high efficiency in conventional tunnelling for Roadheader excavation (for example NATM) and specific excavations as in Brisbane thereby maximising the advance performance. The system combines robust hardware and modern analysis software. TUnIS Navigation Roadheader is a high-performance navigation system for roadheaders that supplies reliable data to the operator for precise control of the cutterhead. A Total Station based navigation system determines the exact position of the machine as well as the cutterhead and provides all relevant information in visual and numeric form in the control cabin for the operator.
Working in association with the roadheaders, VMT also provided a TUnIS Navigation Office CT system. TUnIS Navigation Office CT is used to create all relevant data such as alignments, profile band and bolt patterns and secondly to manage all tunnel areas with this specific data. In addition, data is transferred from the machines (Roadheader and Rockbolter) to the TUnIS Navigation Office PC, for example to analyse excavation and production data. Furthermore, a number of reports can be generated and exported by the system.
VMT also provided a VDMS.process Data Management System for the project, which offers location-independent, web-based, digital analysis tools for jobsite and project management, together with worldwide insight into the cockpit monitors of the machine operators. This includes a wide range of automated analysis functions as well as clear visualisations and reporting of data relevant to tunnelling operations.
SITE SEGMENT HANDLING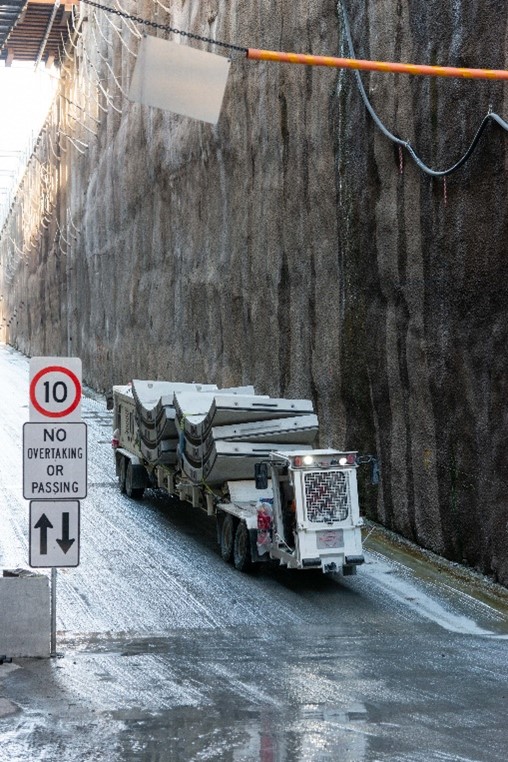 The handling and control of liner segments on site is always a vital part of the tunnel construction process. For the CRR project VMT provided two systems: SDS.Onsite and SDS.Production (SDS stands for Segment Documentation System).
The SDS.Production system was installed and utilised at the manufacturing site whilst the SDS.Onsite was used for management of the segments from arrival at the construction site through to installation. A Blackbox storage systems was also provided along with a quarantine area.
The SDS.Onsite systems went live in January 2021 and is expected to operate until the end of the first quarter of 2022. This system is designed to register segment data from the tunnel installation, cross referencing with an interface to the segment production site.
CHALLENGES
Despite Covid restrictions, VMT was able to run a smooth commissioning operation through VMT's Australia-based engineers and colleagues from VMT headquarters in Germany that provided online support if necessary. The Segment Documentation System SDS was set-up largely using remote access. With excellent preparation on site, it was possible to set up all IT devices, so that VMT had a good base for several training sessions using Teams and other online platforms. In addition to the live training, VMT delivered excellent training documentation (including presentations and live videos) to the customer to ensure a smooth process for the entire project duration.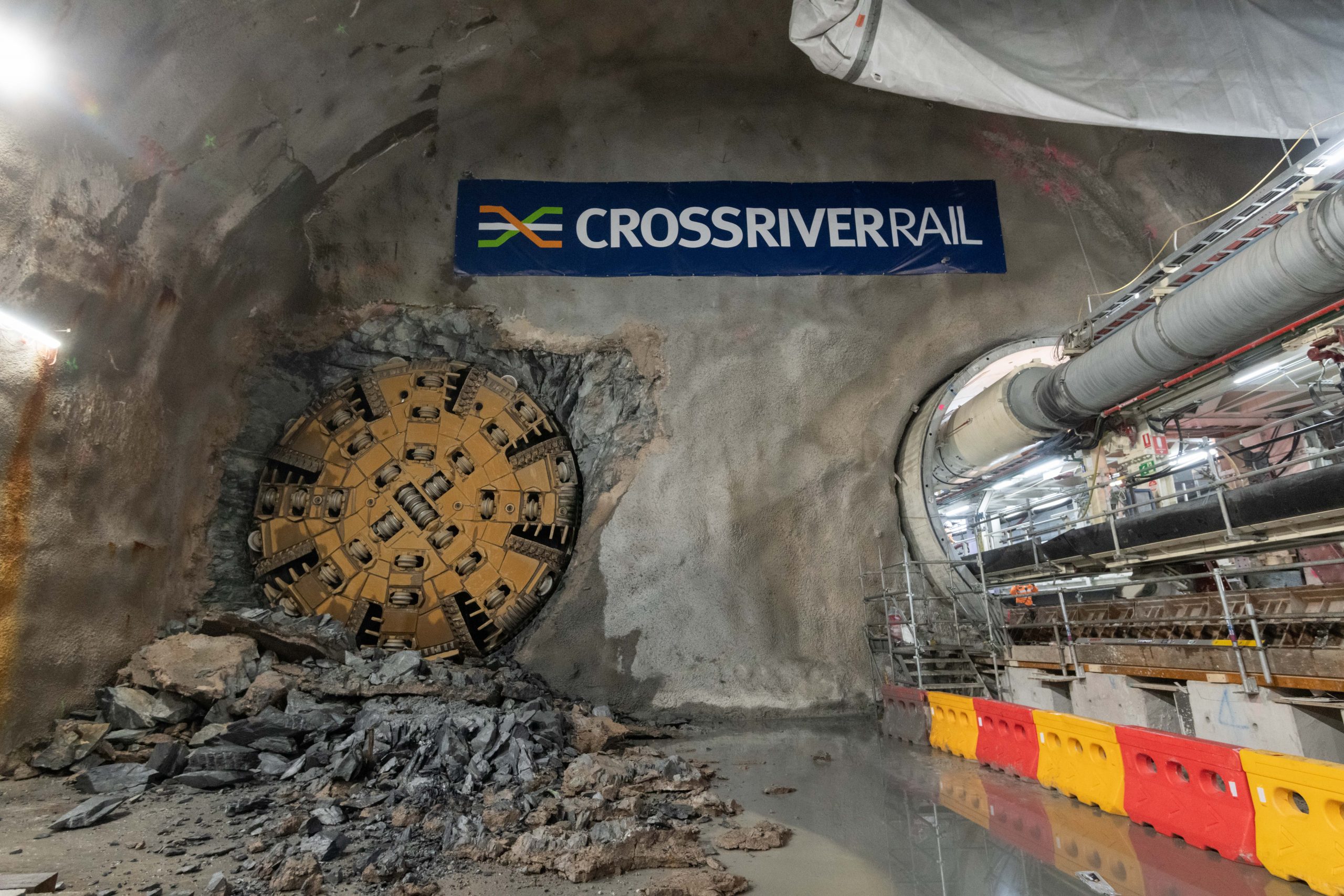 As well as these set-up challenges, there was also required a TBM survey on site after the TBMs have been assembled.
As for using the VDMS.process Data Management System, given the Double shield TBMs on site, a development was required for a feature in the shift module to meet the working needs of the jobsite.
Commenting on the project for VMT, Team Leader, Manuel Klisch and Senior Project Engineer, Gerlinde Grom said: "Having had excellent collaboration on previous projects we were in a good position for this one. We had several VMT products across the site and were able to establish ongoing cooperation with the same persons and companies throughout. This was also a big project for us to get right as it is a major project for Australia which was constantly being reported on national TV. So, we had to get this one right, and we did!"
At a Glance Fact Sheet:
Think local. Act global. Was wir in Bruchsal entwickeln, wird auf der ganzen Welt erfolgreich eingesetzt. Wir verwirklichen Projekte, bei denen Abenteurer und Bürohelden an einem Strang ziehen. Neugierig? Dann "Willkommen bei uns"!
Zur Verstärkung des Teams Project Management am Standort Bruchsal (bei Karlsruhe) suchen wir zum nächstmöglichen Zeitpunkt eine/-n Assistant (m/w/d) eLearning / Project Management.
Deine Aufgaben:
Du kannst Dich für digitale Lernformate begeistern und unterstützt bei der Betreuung unserer eLearningplattform Coovi. Die Zugriffe verwaltest Du selbstständig.
Den FachkollegInnen gehst Du bei der Erstellung von fachspezifischen Inhalten wie z.B. Tutorialvideos und Kursplänen in mehreren Sprachen zur Hand.
Mit Deiner kreativen Ader erstellst Du Schulungsvideos und entwickelst die bereits vorhandenes Material gekonnt weiter.
Als Organisationstalent fällt es Dir leicht, die Termine für Schulungen und Workshops, wie z.B. Shortcourses zu planen und durchzuführen.
Du kannst eigenständig Daten auswerten und Informationen zusammenstellen. Du hast das notwendige Gespür, die Daten in anschauliches Präsentationsmaterial umzusetzen und es bereitet Dir Freude dieses zu gestalten.
Das vielfältige Aufgabengebiet wird durch klassische Assistenztätigkeiten, wie z.B. Unterstützung bei der Durchführung von Kommunikationsmaßnahmen oder allgemeinem Schriftverkehr abgerundet.
Dein Profil:
Du bringst eine abgeschlossene kaufmännische oder pädagogische Ausbildung mit.
Berufserfahrung konntest Du bereits im Bereich der Erwachsenenbildung oder Assistenz sammeln oder verfügst über vergleichbare Erfahrungen, die Dich für die Stelle qualifizieren.
Idealerweise hast Du sogar schon mit einer eLearningplattform gearbeitet.
Der tägliche Umgang mit dem MS Office Paket ist Dir vertraut und du bringst eine sehr gute Auffassungsgabe für technische Sachverhalte mit.
In Deutsch und Englisch kannst Du fließend kommunizieren und es macht Dir Spaß mit Menschen aus verschiedenen Kulturen zu arbeiten.
Wir bieten:
Eine spannende Herausforderung im Bereich eLearning / Project Management.
Professionelle, motivierte KollegInnen in einem dynamischen, innovativen Arbeitsumfeld. Ein Team, mit dem Du Dich in einer spannenden, internationalen Branche einbringen kannst.
Für den gelungenen Start bieten wir Dir natürlich eine umfassende und individuell auf dich zugeschnittene Einarbeitung.
Kantinenbetrieb mit eigener Köchin, täglich frische Obst-/Gemüsekörbe und Getränkeflatrate für das leibliche Wohl.
Modernes Arbeitsumfeld mit Möglichkeiten zu Homeoffice: 2 Tage Home Office – 3 Tage Büro
Fortbildungsmöglichkeiten zur Spezialisierung und persönlichen Weiterentwicklung.
Mobilitätsunterstützung für einen stressfreien Arbeitsweg durch z. B. E-Bike-Leasing.
Betriebliche Altersvorsorge, damit Sie für die Zukunft planen können.
Die Gesundheit unserer Mitarbeiter liegt uns am Herzen. Deshalb gibt es bei uns wöchentliche Aktivitäten wie z.B. Rückenkurs, Lauf-/Fahrradtreff und jährlichen Aktionen wie z.B. Gesundheitstag zu wechselnden Themen.
Stärkung des kollegialen Zusammenhalts durch Firmenevents wie z. B. Skifreizeit, Sommerfest, Beachvolleyballturnier, Weihnachtsfeier.
Hinweis zum Schutz vor Corona:
Das Wohl unserer Mitarbeiter und Bewerber liegt uns am Herzen. Wir halten uns an die jeweils gültige Corona Verordnung des Landes Baden-Württemberg und finden Wege, den Bewerbungsprozess sicher für alle Beteiligten stattfinden zu lassen.
Haben wir Dein Interesse geweckt?
Dann sende uns bitte Deine aussagekräftige Bewerbung, ausschließlich als PDF, mit Deinem frühestmöglichen Eintrittstermin und Deiner Gehaltsvorstellung, per E-Mail an: Bewerbung[at]vmt-gmbh.de.
Wir freuen uns darauf, Dich kennenzulernen!
VMT GmbH | Tanja Hoffmann
Stichwort: Assistant(m/w/d) eLearning / Project Management
Stegwiesenstraße 24 | 76646 Bruchsal
Tel.: 07251 9699-140
Bewerbung[at]vmt-gmbh.de | www.vmt-gmbh.de
GUIDED BY VMT.
Seit über 25 Jahren ist VMT mit seinen Vermessungssystemen und –services führender Anbieter im Tunnelbau und in der Industrievermessung. An die 2.400 erfolgreiche Tunnelvortriebe weltweit dokumentieren die Leistungsfähigkeit und die Innovationsstärke des VMT-Produktportfolios in den Bereichen Navigationstechnologie, Produktions- und Logistikmanagement, Deformations- und Prozessmonitoring sowie Datenmanagement.
Als Technologietreiber verfügt VMT über die Erfahrung, die Kapazitäten und das Know-how, um schwierigen Projektanforderungen gerecht zu werden.
Mithilfe innovativer System- und Produktlösungen von VMT erstellen Baufirmen Tunnel und Schächte jeder Größe für immer komplexere Infrastrukturprojekte: Die Navigationssysteme für Vortriebsmaschinen, das Produktions- und Logistikmanagementsystem für die Tübbing- Produktion sowie innovative Systemlösungen für Sicherheit, Information und Monitoring übernehmen hierbei Schlüsselfunktionen. Die einzelnen Module lassen sich zu effizienten, modernen Netzwerklösungen kombinieren, die den optimalen Ablauf und eine nahtlose Qualitätssicherung bei jedem Tunnelprojekt unterstützen.
In der Industrievermessung entwickelt VMT Konzepte und liefert Mess-Equipment & – Dienstleistungen für Fertigungsprozesse mit maximalen Präzisionsanforderungen.
Die VMT Gruppe beschäftigt weltweit über 220 Mitarbeiter – am Hauptsitz in Bruchsal (Süddeutschland), in den Tochtergesellschaften in Shanghai, Seattle und Melbourne sowie in den Vertretungen in Singapur, Neu-Delhi und Madrid. VMT ist Teil des Herrenknecht Konzerns, dem Weltmarktführer in der maschinellen Tunnelvortriebstechnik.